Crochet patterns for the modern maker
My crochet patterns are the perfect way to unleash your creativity making one-of-a-kind items bespoke to you. Carefully designed and crafted; each size inclusive pattern comes with easy-to-follow instructions, charts, diagrams, and helpful tips and tricks to ensure that your finished product looks just as beautiful as the picture.
Be creative and use your favourite colours, to create a piece that reflects your personal style and creativity - start by exploring my best sellers.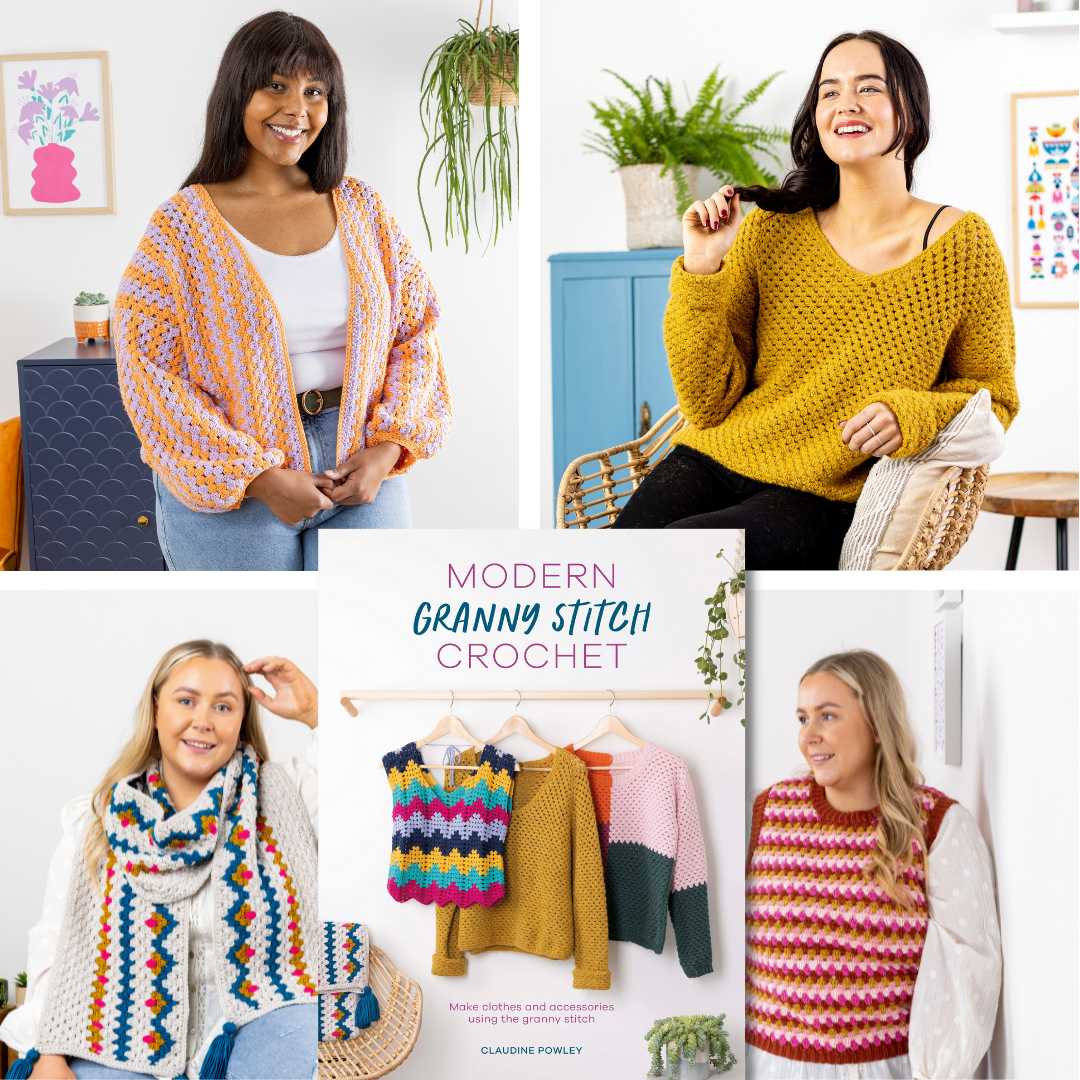 I wrote a book!
I've just released my first book 'Modern Granny Stitch Crochet.' It features 12 patterns, all using Granny stitch in a variety of different ways, from patchwork to zig zags and chevrons to bold geometric patterns... as well granny stripes of course! You can buy signed copies directly from me, just by clicking the link below.
Buy my book
Newly released patterns
Each crochet pattern is a downloadable PDF that will be delivered direct to your email inbox when you make a purchase.